The president of the National Olympic Committee of Armenia, Gagik Tsarukyan, gave a car to Armenia's weightlifting team member, 2015 small bronze medalist, super heavyweight Gor Minasyan.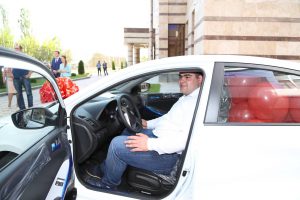 As it was informed earlier, the World Anti-Doping Agency (WADA) had registered violations at the World Weightlifting Championship in Houston, US. The doping tests of 24 weightlifters showed positive results among which was also a 2015 world champion, record holder, super heavyweight Russian Aleksey Lovchev. The International Weightlifting Federation officially announced about the athlete's disqualification. Therefore, small bronze medalist Gor Minasyan won the big bronze medal of the World Championship. And if Minasyan had had the big bronze medal he would be included in the list of 10 best athletes of 2015. That's the reason why he was awarded by President of NOC Gagik Tsarukyan.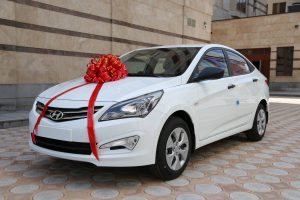 P.S. The award ceremony of the best 10 athletes of 2015 was held on December 28.